Are you ready for a one star review?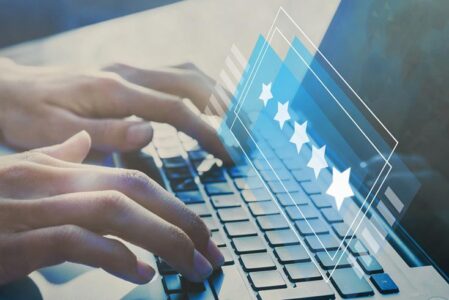 Your business is who you are and your reputation is important. Do you know what to do when someone publicly makes a bad statement about your business? Is your first response to come out and defend yourself strongly and show the world how wrong that person is? Many business owners that have dedicated their lives to their niche will become angry and respond with a visceral reaction. This is not the correct way to address a negative position against your business.  
There are strategies to build a businesses reputation even when the business is under attack from someone. Some of these types of attacks can come from competitors that hide their real identity in order to gain some type of advantage. 
JLM Communications knows how to address negative publicity while remaining professional and staying on the actual message of the business.  We will work to make sure the truth is released in a manner that best suits our client. 
Every business wants to receive a good review. Whether it be Google my Business, Bing Places for Business, or Facebook. A review is important for the reputation of your business. 
At JLM Communications we monitor your reviews and take necessary measures to respond to negative reviews. We provide press releases, direct responses, and will file complaints if the negative review is unjustified. 
We will work hard for you to maintain your business integrity and reputation. Just because someone may leave a negative response does not mean there is no solution.  
Sometimes negative reviews can affect your SEO results. Web crawlers will find everything that is affiliated with your business and then show the results to the end user. If there is a negative review the majority of web crawlers will show that result first. 
JLM Communications understands how web crawlers work and we also know how to limit the damage from a negative review. 
Although no public relations company can control what the webcrawlers do, JLM understands how to work against a bad review to turn it around inside the web searches. 
When a negative piece of information is listed on the internet, either a review, personal blogger, or other medium, it must be addressed quickly. 
JLM Communications knows how to communicate with the different platforms and file a grievance. Although it is extremely difficult to have negative comments removed we have been skilled enough to have many removed anyway. 
If a platform refuses to remove a comment that is in question we will make an immediate response. The response must be well placed and thought out, without emotion and passion. It must be defined so any future reader will understand that the bad comment was not true or agreed with.