Social Media Optimization
Benefit from free advertising and exposure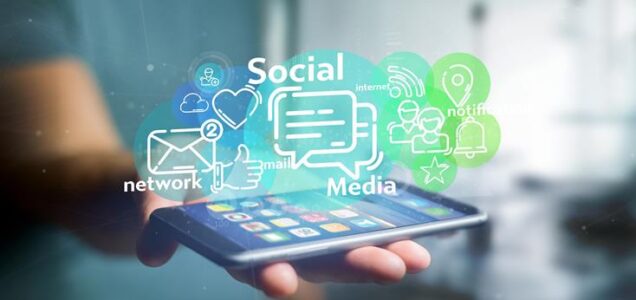 Social Media is one of the most important tools available to every small business. Platforms like Facebook, Twitter, Instagram, Parler, and MeWe are free to users that wish to sign up, but there is a lot more to getting a winning campaign.
JLM Communications understands the formula that is needed to create an online presence that will attract new customers and strengthen brand recognition. The best part of social media is that fact it can be done with no financial investment. Although most the social media platforms offer a paid advertising method this is not mandatory and a campaign can be started with no money involved. 
We can help you to grow your followers, create captive content, and drive people from social media to your website to convert them into customers. 
Where are My Customers?

What is Digital Marketing?

How Do I Get Found?
Social Media Optimization (SMO) is a method of making your social media platform work hard for you. There are a lot of variables that have to be completed in order to be found by potential customers. Once an account has been set up and completed the next step is to create content that will make the reader want to see what you are offering. 
JLM Communications will help you to have the strongest social media account available. We understand the technological science to creating and modifying an account to help more people find your online presence. We will also create visually appealing original content that will help drive more customers to your website. The best way to understand the relationship between social media and your website is this; your website is the destination and social media is the highway to get there. Ultimately we want more customers to arrive at the destination instead of just wandering around the highway looking for somewhere else to stop. 
Another technique to social media optimization is to increase visibility through paid advertising. Platforms like Facebook will allow you to create ad campaigns that will place your product or post in the newsfeeds of a targeted audience. This can be set up to be a broad area or narrowed down to a specific city or zip code. 
Increasing your visibility by using paid advertising does not mean it has to break a small business budget. Many platforms allow you to select the amount you would like to spend, so five dollars per day will show a few hundred people your advertisement. The important thing to remember is that an ad is only good if it gets you conversions. A conversion is when a reader converts into a paying customer. 
JLM Communications will help you go to the next level with your social media accounts. We have the experience and we also only use original content and will never redirect a potential customer to another website like some of the other social media management companies do.